MiLi Present Again at ISPY London
The ISPY 2015 (In-flight Sales Person of the Year) kicked off on January 28th in London, UK. MiLi showed up at the event with an impressive array of smart products, but its smart skin detector was particularly popular as it attracted crowds of men and women from all directions for a demo. More than 30 airlines, including the just-launched Scoot, AirAsia, Garuda Indonesia, Singapore Airlines, Cathay Pacific, Air Canada, American Airlines and Finnair, inquired about it in just one afternoon.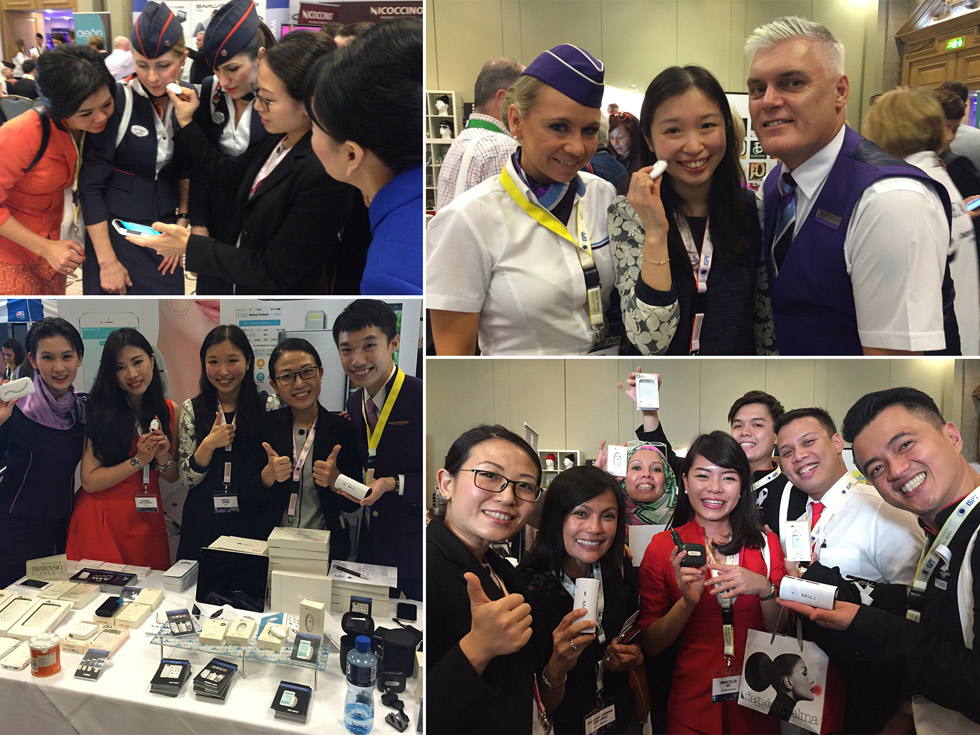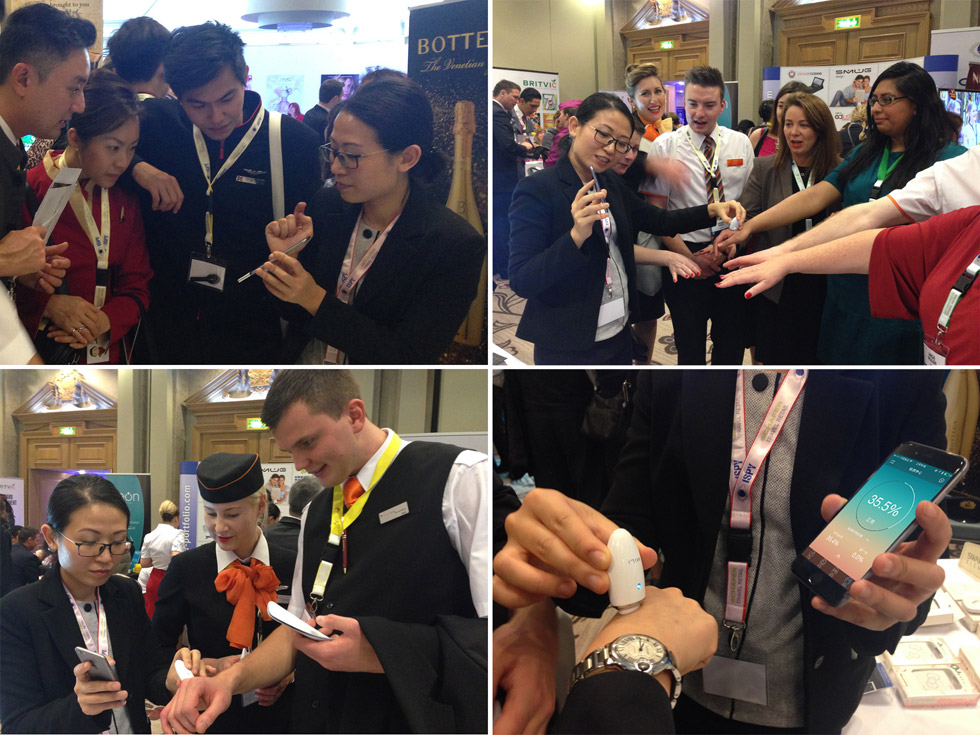 This year, the annual global inflight retail event attracted a large number of high-end brands around the world, such as the UK's second largest soft drinks supplier BRITVIC, one of the world's largest jewellery brand PANDORA and PHILIPS. As a high-end smartphone accessory brand in China, MiLi has made its products available onboard in over 18 airlines. At the event, we brought along our latest MiLi smart gadgets, and received overwhelming response through interaction with visitors to our booth. We believe that MiLi products will be seen on more international flights in the near future. Please stay tuned!