IMD Begins its China Visit with Hali-Power as its First Stop
A team of over 60 students from the globally-renowned International Institute for Management Development (IMD) in Lausanne, Switzerland visited China onJanuary 31, 2015. After rounds of comprehensive screening,the IMD Business School selected four major local enterprises–Huawei, TCL, Han's Laser and Hali-power——for the exchange of knowledge on the topic of enterprise development.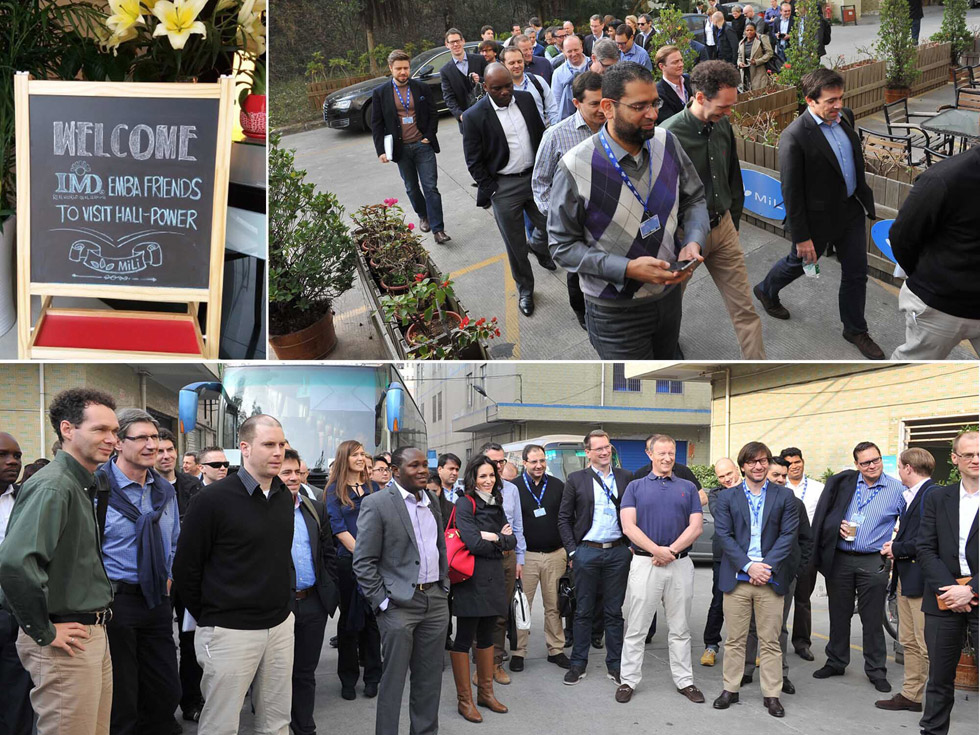 IMD, which is ranked first in Europe and second overall in the world, attracts up to 5500 renowned senior executives and managers from over 70 countries to its campus every year. Among the many applicants, only a few can make it to the school. In this tour to China, the students also come from global powerhouses, such as Andreas Wallnoefer, Senior Vice President of swiss-based Roche Pharmaceuticals, Hasan Kidwai, Global Account Director of the biggest business solution provider SAP, Philipp Lehner, General Manger of one of the world's top 500 enterprises ,ABB, and Philip Morris, the maker of the world's top-selling brand Marlboro.
As a small and medium-sized enterprise in China,Hali-Power is honoured to be one of four companies selected for this Chinese enterprise exchange program by IMD,Hali-Power is committed to creating a smart life. In 2009, the company introduced MiLi as a high-end smart brand, which then began to transition to an independent innovative brand. In 2010, MiLi became a US Apple authorized manufacturer and had made remarkable achievements within a year, becoming a highly-popular star brand.
The IMD team arrived at the MiLi factory located in Nanshan, Shenzhen. Zhu Xiaomin, President of Hali-power, engaged in an intense exchange of ideas in a friendly environment with the enterprise elites coming from different countries. Zhu delivered a brief presentation regarding the company's future development and its corporate culture, and introduced several of its pending innovative smart products, such as MiLi iData the flash drive for Apple phones and MiLi iPure the smart skin moisture detector, which all combine MiLi's hardware and software innovation.
The team was then taken to the MiLi multimedia showroom to experience different product lines and learn more about the brand. As an emerging local smart brand, MiLi has made accomplishments in the gift market, with its feet well anchored to traditional channels and electronics market. Over the years, MiLi has developed stable partnerships with hundreds of companies all over the world, such as China Merchants Bank, China Mobile, Huatai Securities, L'Oréal.This is a validation of its growing brand identity and high product quality.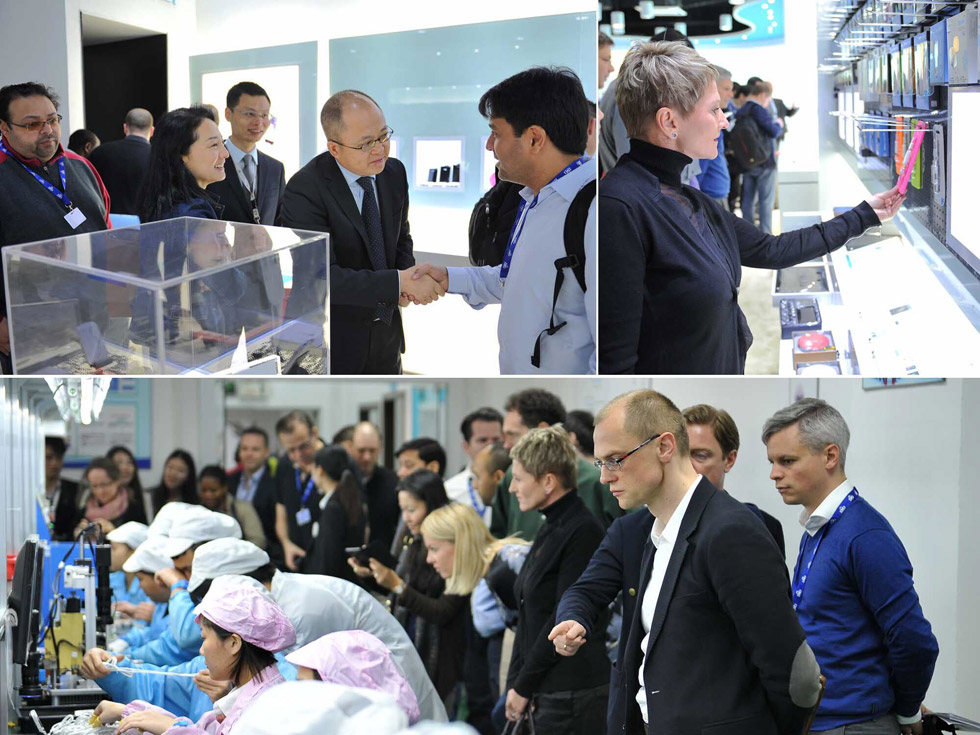 This IMD exchange trip reflects China's growing economic strength in recent years. There is increasing brand awareness among domestic companies as they continue to take off and make their way outside of the country. It is was a valuable experience for Hali-Power, the only SME selected in this tour, to have the opportunity to exchange expertise with IMD. It also represents a strong recognition of MiLi's dedication to staying on the path of innovation. In 2015, MiLi will continue to forge ahead and is dedicated to better, more caring and more creative products.