MiLi Shines at Vision Expo in Vegas with their Smart Crossover Idea!
On 15-17th September 2016, the smart product brand MiLi made a surprise appearance at the International Vision Expo in Las Vegas, US along with their latest smart health product MiLi Visionmate – a Professional Smart UV Sunglasses Tester. International Vision Expo & Conference is a vast event for the global optical industry to exchange high-end technologies and showcase the industry's most high-end technologies and most advanced conceptual designs.
1
MiLi brings their new product to Vision Expo to cross-promote their smart health philosophy
We are paying more and more attention to eye health and protecting our eyes brooks no delay. MiLi cross-promotes the beauty of smart health and devotes their pursuit of healthy and green living to their new product MiLi Visionmate.

At the tradeshow, the smart product brand MiLi leads the attendees into a new understanding of their own sunglasses! MiLi gives them firsthand experience with smart technology, creating a huge buzz! MiLi Visionmate, which turns out to be no less popular than the many international top sunglasses brands at the event, has attracted the attention of a vast number of eyewear manufacturers and distributors.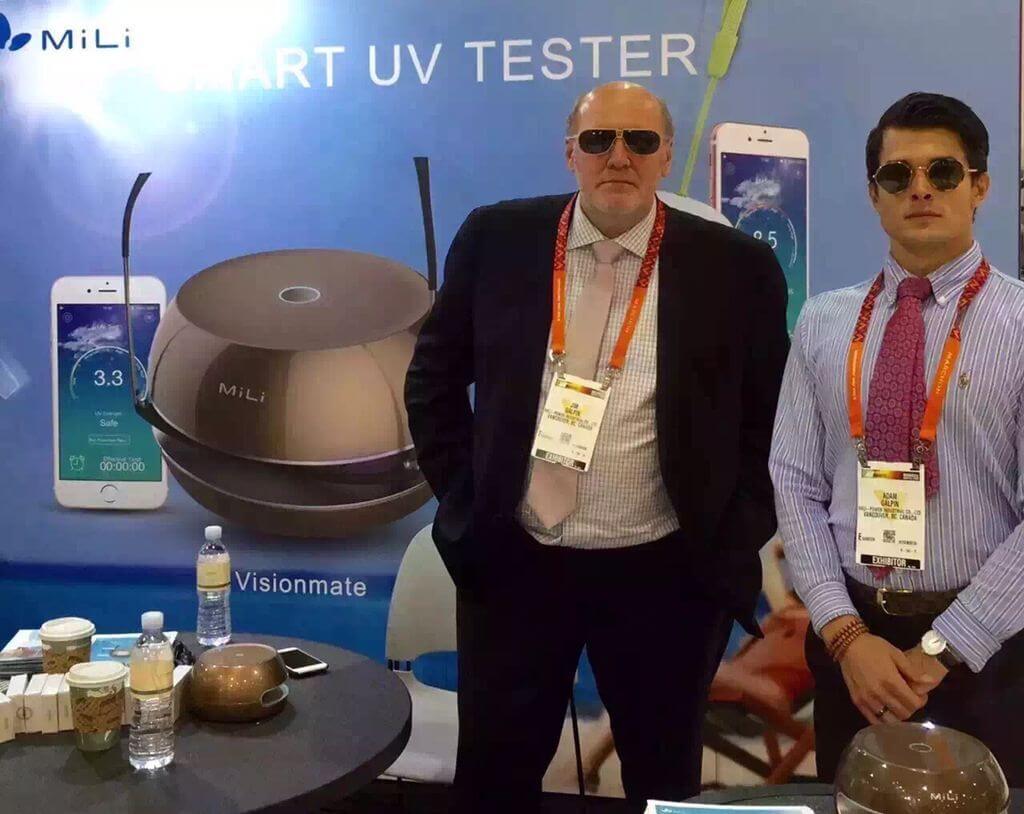 2
So, how was MiLi Visionmate the professional smart UV sunglasses tester born?
People usually wear sunglasses in order to shield their eyes against strong light, whether under the torrid summer sun, or in the glaring snow of winter. However, do our sunglasses really UV protected? When it comes to buying shades, many people are concerned about how good they look in them rather than their most important function. With MiLi Visionmate, the professional UV sunglasses tester, consumers can now pick the right pair that is both functionally and aesthetically pleasing!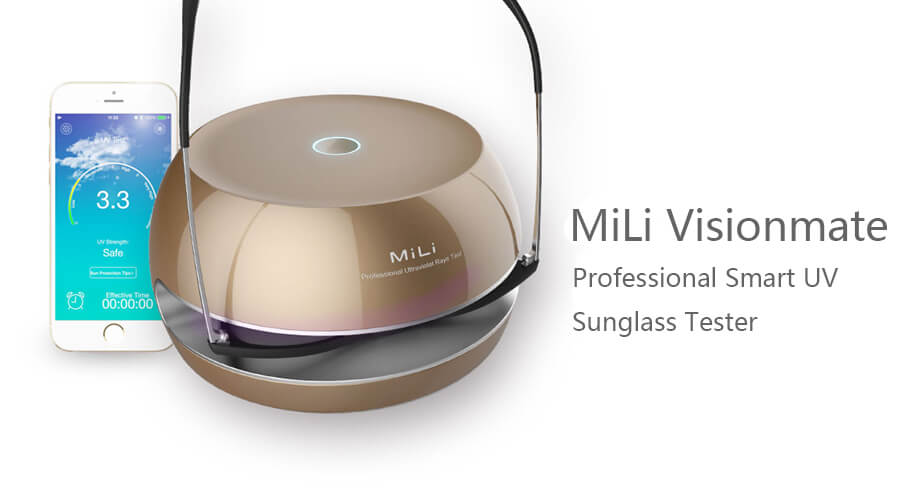 3
MiLi Visionmate – how the professional smart UV sunglasses tester works
MiLi Visionmate, the professional smart UV sunglasses tester developed by MiLi, can accurately measure whether your shades are really UV proof. It has two main parts: the upper part is a sensor that helps measure UV intensity and the lower part is a built-in UV emitter that simulates UV radiation. Just put your sunglasses into the tester, connect the App via Bluetooth and you can easily check out the result.
So, when consumers are choosing their shades, the opticians can use MiLi Visionmate to test the strength of the sunglasses right there and then. In this way, consumers will have better product experience and better trust in their brands! Smart products build mutual trust!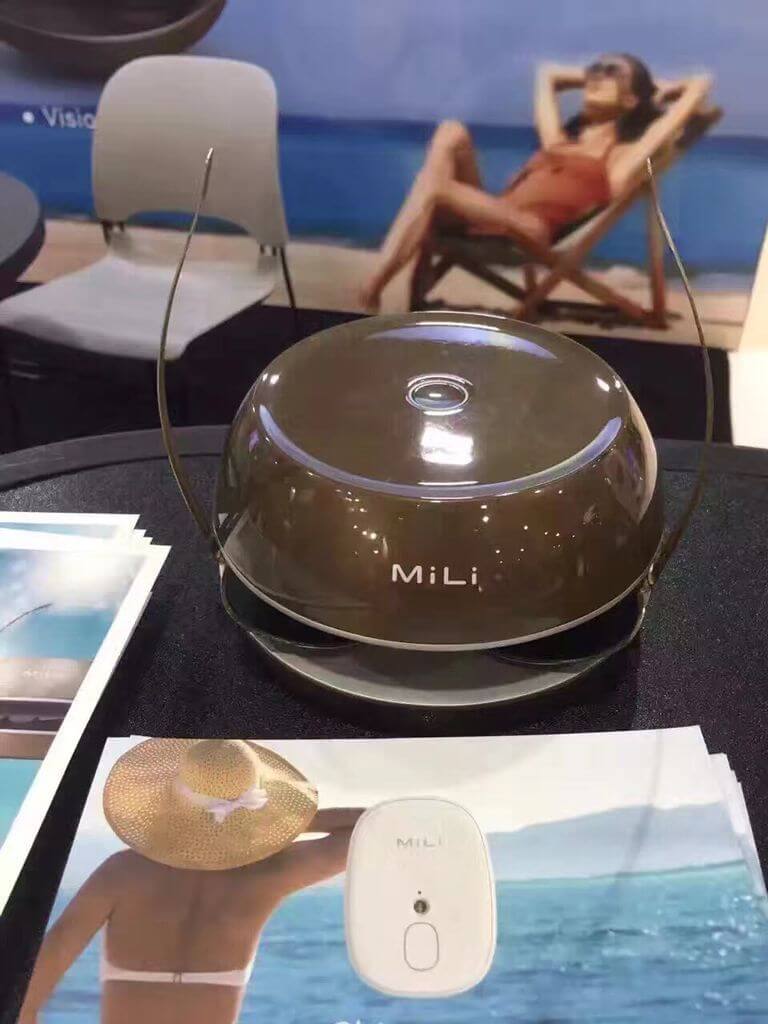 4
MiLi further develops smart health product line to satisfy different needs
In addition to MiLi Visionmate for sunglasses retailers, there's another gadget that MiLi includes in the smart health series: MiLi Skinmate, the smart UV detector. It is specially designed for health-conscious consumers. It helps users protect skin from sun damage in a scientific way, pick the right sun-care products and monitor the effectiveness of their sunscreens, reminds users to re-apply sunscreen and provides personalized skincare tips.
This easy-to-carry UV detector is small but works great! It is designed to help end users maintain healthy skin by measuring UV intensity anytime anywhere. It is highly popular with users pursuing a healthy lifestyle.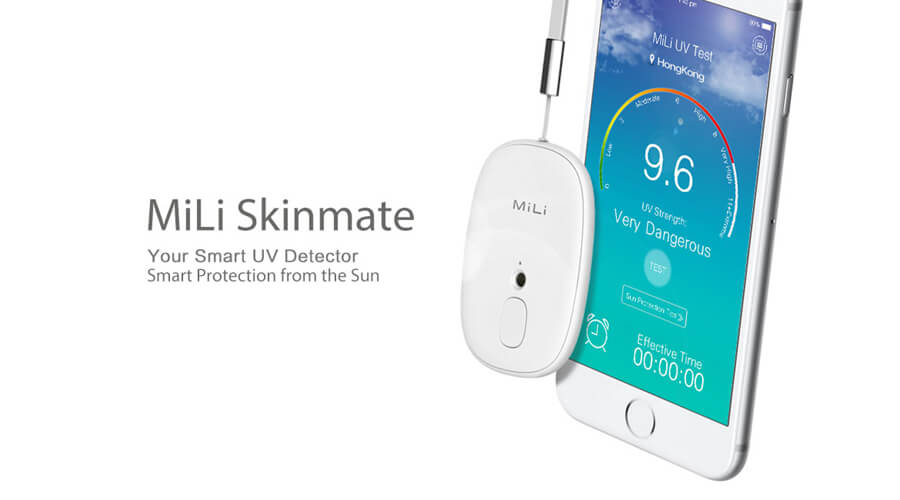 MiLi keeps bringing forth new innovations and creating original smart products for all markets for their smart health series. MiLi facilitates healthy lifestyles for global users and always advocates a "live healthy, live green" philosophy.
In 2016, MiLi is making it big in a whole new market with their smart crossover, illustrating the possibility of innovative technology in optical field. MiLi is now taking on a whole new look – unique and groundbreaking – and extending the boundary of innovation. In the future, MiLi will launch more smart products for the well-being of people around the globe!