Share Happiness with Wireless Storage
The simpler, the better – whether in daily life or in work. Data storage and backup have become so important in this information age, but most smart products still communicate through wired connection, which means you still have to bring a data cable with you to work or when you go out. If you own multiple smart devices, it is even harder to fix cable messes.
1
Free up space to your phone by storing files wirelessly
iData Air features WiFi hotspot, which allows you to store files from your phone via WiFi connection with the use of its dedicated App. Any space-occupying files on your phone including photos, videos, music, movies and documents can be backed up into iData Air in one click – instantly freeing up space on your phone!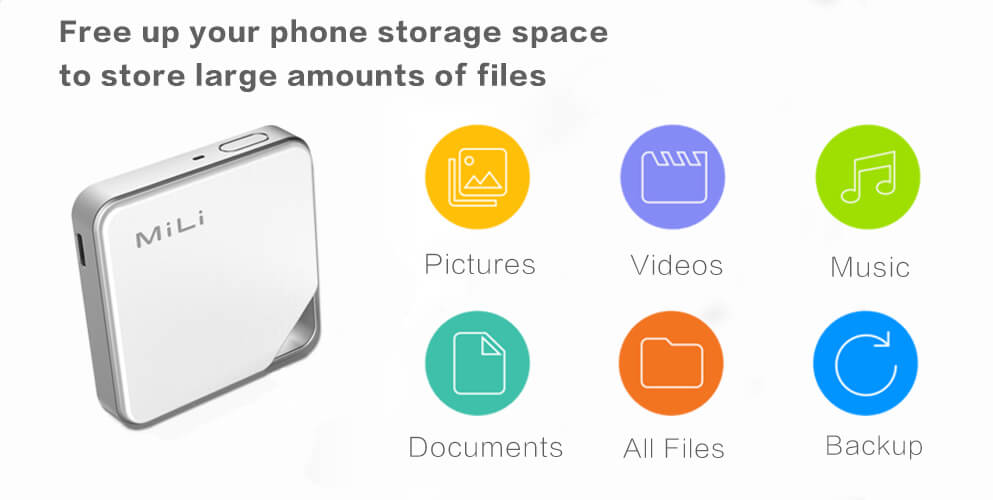 2
Wireless sharing across multiple devices: supports up to 8 device connections
MiLi's newly launched MiLi iData Air enables users to share, transfer and receive photos, videos, music and documents across different mobile devices in an easy, wireless way – even if it's put in your bag or pocket. It supports up to 8 mobile devices at a time.
You can easily share music, movies, photos and anything cool with your families and friends. With iData Air, you can also share important meeting materials stored on your phone during a conference on business trips! A perfect helper for business negotiation with your clients.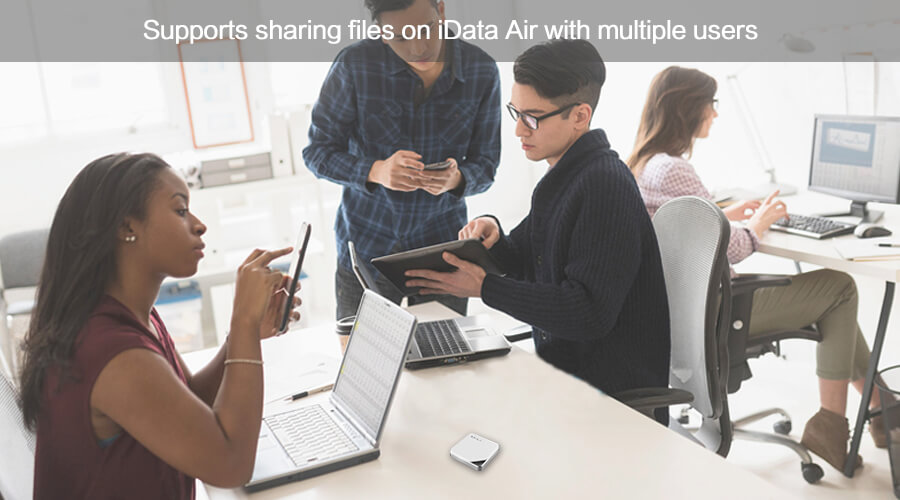 3
Password required for access to safeguard your privacy
MiLi iData Air allows you to safely store and update your photos, videos and documents anywhere anytime. After connecting your phone to iData Air via WiFi, you need to enter your password in order to share and transfer files, so that your files are fine and safe in the flash drive. You can also reset your WiFi password by clicking Save and restarting the device! No worries about privacy disclosure!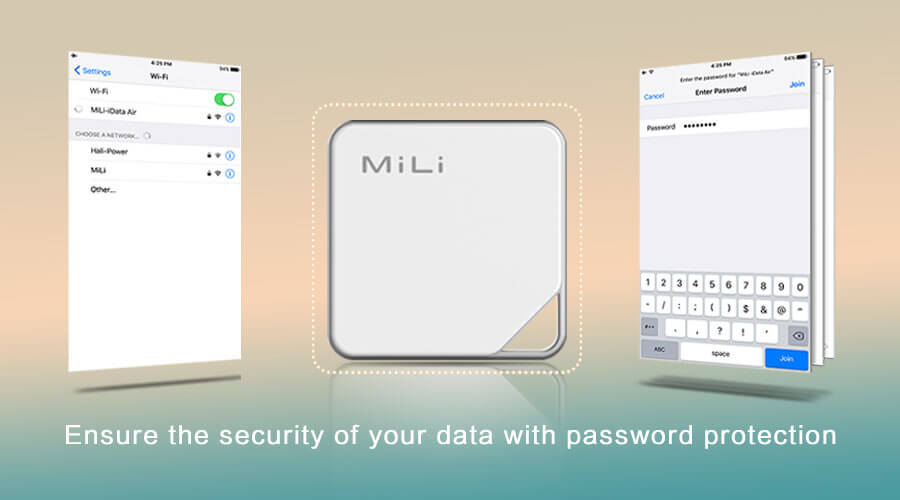 4
Supports iOS/Android – seamless operation across platforms
MiLi iData Air supports iOS/Androiddevices, so you can access the files stored on the flash drive from different mobile devices. It comes in various capacities - 8G/16G/32G/64G- to satisfy your storage needs! Enjoy high-quality music and movies anytime anywhere!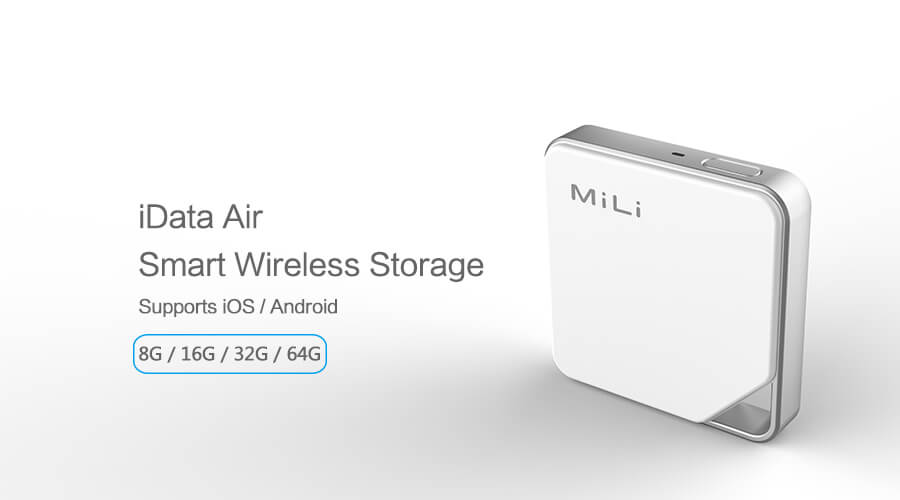 In order to effectively solve the insufficient storage issue, MiLi embraces the smart storage era and persists in exploring new smart storage solutions and bringing more convenience to users! MiLi iData Air has many more functions for you to try out! Go to MiLi online mall and get it now!