MiLi Pure skin moisture detector cusomer reviews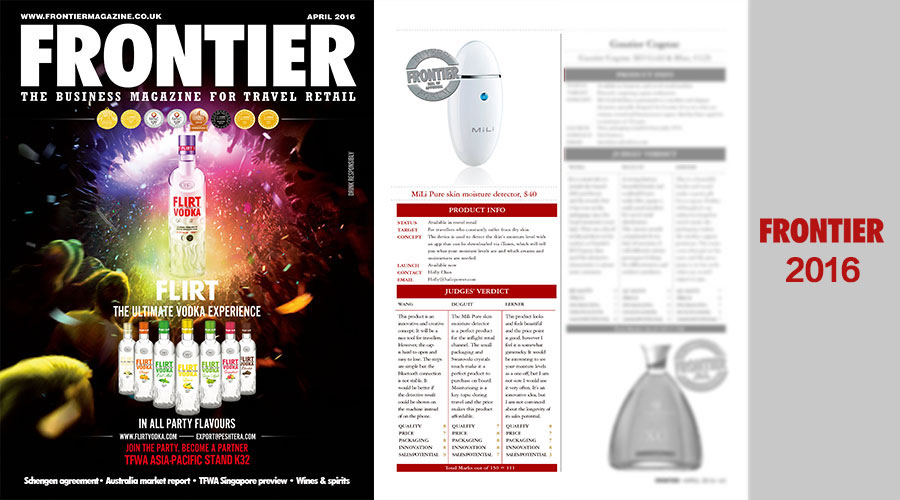 WANG
This product is an innovative and creative concept. It will be o nice tool for travellers. However, the cap is hard to open and easy to lose. The steps are simple but the Bluetooth connection is not stable.It would be better if the detective result could be sgown on the machine instead of on the phone.
QUALITY8
PRICE7
PACKAGING8
INNOVATION8
SALE/POTENTIAL9
DUGUIT
The MiLi Pure skin moisture detector is a perfect product for the inflight retail channel. The small packaging and Swarovski crystals touch make it a perfect propuct to Moisturising is a key topic during travel and the price makes this product affordable.
QUALITY7
PRICE8
PACKAGING8
INNOVATION8
SALE/POTENTIAL7
LERNER
This propuct looks and feels beautiful and the price point is good, however I feel it is somewhat gimmicky. It would be interesting to see your moisture levels as a one-off, but I am noot sure I would use it very often. It'son innovative idea,but I am not convinced about the longgevity of its sales potential.
QUALITY8
PRICE7
PACKAGING7
INNOVATION8
SALE/POTENTIAL3
Total Marks out of 150 = 111

Copyright © 2017 Shenzhen Hali-Power Industrial Co., Ltd. All rights reserved.